Our Outdoor Education programme is at the heart of what we do. We offer a range of activities to enable students to view themselves in a new light and have a realistic understanding of their potential within the context of the activities.
Students have the opportunity to gain nationally-recognised awards in sports and other pursuits, validating their learning and empowering them to continue enjoying activities that promote an active lifestyle and positive change.
We run National Governing Body accredited programmes with the British Canoe Union, National Indoor Climbing Award Scheme, Royal Yachting Association, Mountainbike Instructors Award Scheme, and National Navigation Award Scheme. We offer a range of activities to external groups, including through our Coastal Centre, and Duke of Edinburgh expeditions.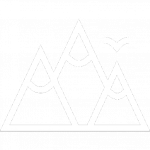 Abseiling
Abseiling involves letting yourself down from the top of a climbing tower in a controlled way.  It takes a great deal of trust in your equipment and your instructor to lean over the edge, let the rope take the weight then step out and off down the wall.
The activity helps young people build confidence and trust in adults.
Archery
We use a number of local centres to deliver archery sessions using specialist equipment. Archery is an activity that requires us to trust the young people; hitting the target takes concentration and focus, listening to instructions and taking turns so groups must demonstrate that they are ready before they can take part.
Bushcraft
Bushcraft enables students to learn a range of skills that would help them in the wild. We build shelters from just a few branches; we practice lighting fires; we fish and learn how to gut them and then cook them on the open fire in front of the newly-built shelter. The young people learn to respect their tools and fire lighting kit and to use them safely and appropriately. 
Coracle building
To build our coracles, we go back in time to the ancient Celts and build round, single-person rafts. Although the materials may have changed, tarpaulin and zip ties rather than bark and cord, the basic design is unchanged. The Celts would set sail across the sea in their coracles. While we don't cross any seas in ours, learning to control a boat with no front or back is a skill that takes time to master!
Climbing
Indoor or wall climbing is an increasingly popular sport and we teach the young people how to stay safe whilst enjoying the sport. They learn how to get themselves ready for climbing, fastening their harness, fitting their helmet and tying themselves on the rope.  They work in teams to climb, belay and support, keeping each other safe whilst on the wall.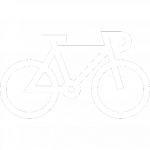 Mountain biking
Thanks to a grant from Sport Relief we have a trailer full of bikes that we can take wherever we want to go. This allows us to fit the trail to the group and plan routes from good flat cycle paths to trying out some of the more technical tracks in the local woods.  Having our own bikes means that the young people get to learn the important skills of bike maintenance, safety checks, and repairs.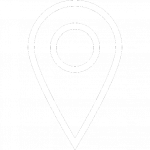 Navigation
Learning to read a map is still an essential skill even in the days of Satellite Navigation and mobile phones. We use navigation as a tool in many activities, on mountain bikes, walking or on the water. We use the National Navigation Young Award Scheme as a tool to help young people demonstrate their increasing confidence at map reading, learning how to plan a route and work out how long it might take to walk it.
Orienteering
Orienteering turns map reading into a race. There are lots of local orienteering courses in parks or Forestry Commission Woodlands. Using these sites allows  young people to go off in small groups and test their map reading as they try and get around the course. The natural boundaries of the park or forest allow young people to stay safe whilst developing their independent learning skills.
Rope courses
Rope courses provide great opportunities for team building activities. Some courses will test your bravery as you try and stand on a platform just one foot square at the top of a 20ft pole. Others closer to ground allow opportunity for lots of fun and games and practice at working together to get yourselves around the course.
We offer a wide range of water based activities for Outdoor Education in the spring and summer months. Take a look at what students will access via the Releasing Potential Coastal Centre.
Havant School Site:
Releasing Potential School
7 Kingcroft Court
Ridgway
Havant
Hampshire
PO9 1LS
United Kingdom
Charity No: 1097440
DfE number: 850-6093
Chichester School Site:
Releasing Potential School
4 St James' Works
St Pancras
Chichester
West Sussex
PO19 7NN
Useful links:
Proprietors details:
 © Releasing Potential 2023