Our School Team
Our school team are passionate about helping young people reach their full potential. Our talented team of instructors, tutors, teachers and support staff are highly trained and on hand to support our students through their learning and social emotional development.
Mike King
Executive Head Teacher
MikeKing@releasingpotential.com
Mike is the Chief Executive Officer of Releasing Potential, having founded the organisation in 2001. Mike holds a B.Ed and is a PE teacher by training; he is qualified in a range of outdoor activities at the highest level. Mike still enjoys teaching, and, when he can, delivers Outdoor Education across the School. Mike has strategic responsibility for the School and for the organisation as a whole.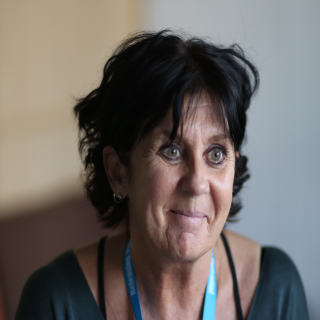 Catherine Brennan
Senior Executive Officer
Catherine@releasingpotential.com
Catherine joined Releasing Potential in 2012 as Operations Manager of what was then a small charity. Catherine's background is in education, having taught in secondary, tertiary and Higher Education; she has also worked for many years with vulnerable young people in a range of day services and residential programmes. Catherine oversees operations for the whole charity, her role within the School is to lead on HR and Safeguarding as well as the work of the Releasing Potential Institute.
Lara Penfold
Head Teacher
Lara@releasingpotential.com
Lara is a qualified teacher who discovered a love and a talent for working with children with Special Educational Needs whilst on a supply teaching placement. Lara first worked for RP as an Engage Tutor before leaving to live and work in New Zealand. Lara returned to the UK and took on the task of developing the Releasing Potential School curriculum and of ensuring that we fully meet all Independent School standards.
Fran Short
Deputy Head Teacher
Fran@releasingpotential.com
Fran joined Releasing Potential in 2012 after working at a local Pupil Referral Unit, and after a period as an Intensive Foster Carer for the Local Authority. Fran has extensive experience in SEN and has always been drawn to the 1:1 format as an effective way of working with vulnerable children. Fran co-ordinates our Mentoring provision across the School. Fran also works with Lara as Assistant Head of School and deputises as Head of School in Lara's absence.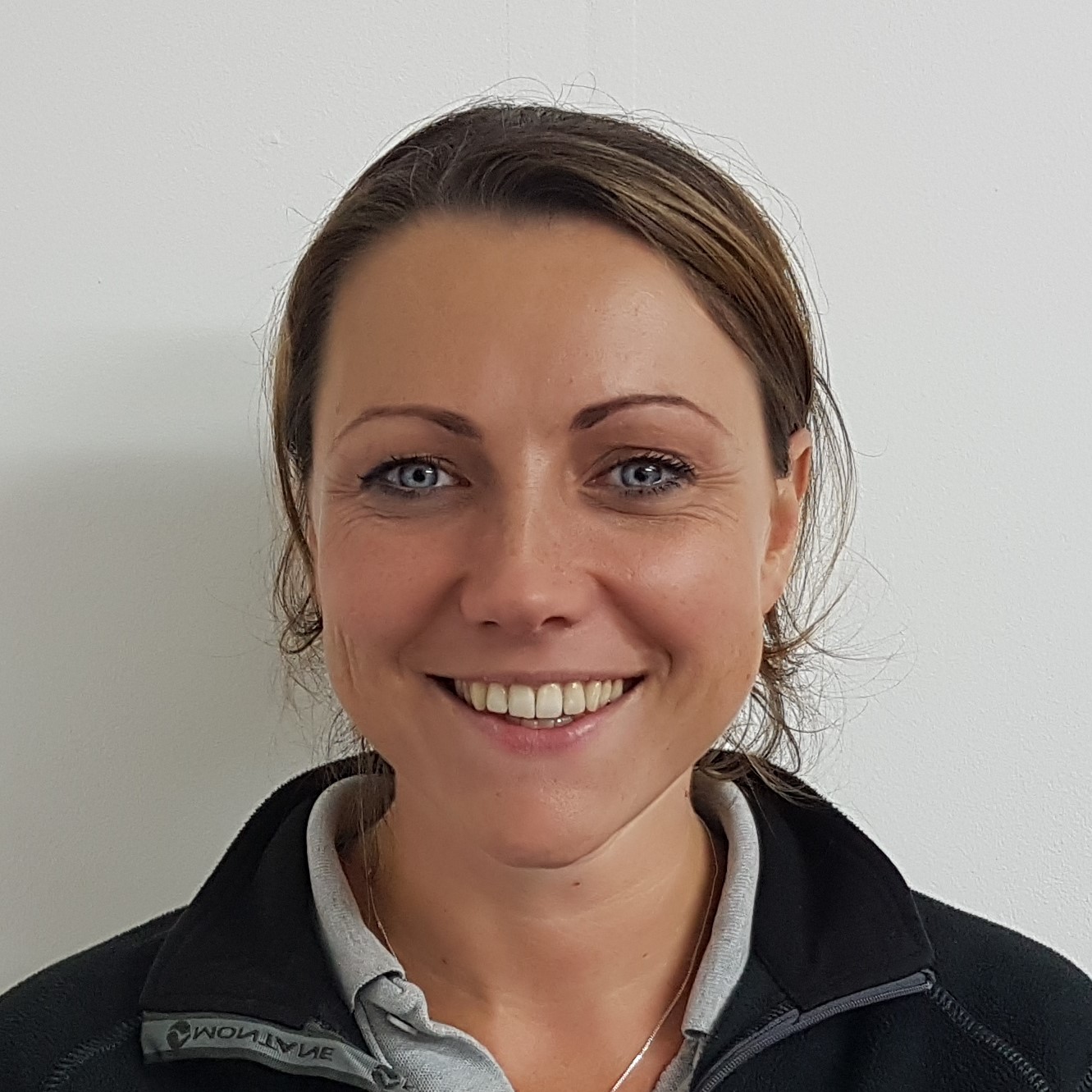 Katy Green
Deputy Head Teacher
Katy@releasingpotential.com
Katy spent her student placement at Releasing Potential in 2007 and joined the team full time the following year. Katy was instrumental in designing the Engage programme and delivered on it as Engage Lead from its inception in 2011 until 2016. Katy is now leading our Post-16 programmes as well as our Engage provision; she supports Lara as Assistant Head of School and helps to deliver our Level 3 in The Management of Challenging Behaviour as part of the Institute team.
Wayne Peters
Activation Lead
Wayne@releasingpotential.com
Wayne joined Releasing Potential in 2012, having been introduced to us whilst working at a local Pupil Referral Unit. Wayne has designed the Activation programmes, which have developed  out of Wayne's  love for the outdoors and his previous career in the Royal Navy. Each Activation programme involves outdoor or sporting  activities, usually with a competitive edge, and often based on exciting narrative scenarios, such as the ever popular Zombie Apocalypse! Wayne also delivers the RLSS National Water Safety Management Programme.
Ashleigh Stocks
Engage Tutor
Ashleigh@releasingpotential.com
Ashleigh's background is in sports science and sport therapy, and she brings this knowledge and experience to her role as a Tutor across the School. Ashleigh enjoys sharing her understanding of human anatomy through the School curriculum via Exercise Studies and Science; she currently runs the school's Purple Engage group. Ashleigh's expertise also comes in useful when colleagues injure themselves playing for our staff five a side football team!
Chrissie Sharp
Mentor
Chrissie@releasingpotential.com
Chrissie is a highly qualified and experienced teacher, having worked in the primary sector for the past 27 years. Chrissie hold a B.Ed in Art, History and Education. She joins Releasing Potential as a 1:1 Mentor; as part of this role she delivers creative technologies and arts and crafts sessions to students, with a focus on inclusion for those students who struggle to access other areas of our curriculum. 
Donna Sewell
Mentor
Donna@releasingpotential.com
Donna joined Releasing Potential in 2017 as a Tutor, having worked with us previously as a Forest School Leader. Donna is a Level 2 qualified Forest School practitioner, and is currently working towards her Forest School Level 3 qualification. Donna works with students at our allotments, and brings her love of the outdoors, and of horticulture in particular, to her work with young people as a 1:1 Mentor.
Duncan Stanway
Mentor
Duncan@releasingpotential.com
Duncan joined Releasing Potential as a Tutor, having worked in Youth Work for several years. Duncan has extensive experience as an outdoor-qualified instructor (sailing in particular) and has a BSc in Sports Sciences from Edge Hill University as well as a BTEC in Sports and Exercise Studies.  Duncan works with students on a 1:1 basis and brings his passion for sport and the outdoors to his role.
Emma Jones
Mentor
Emma@releasingpotential.com
Emma joined Releasing Potential as a Mentor in Autumn 2018, having worked previously as an Outdoor Instructor. Emma has extensive experience of sailing and watersports in particular, and holds a BA in Outdoor and Adventure Education from the University of Chichester. Emma works with students on a 1:1 basis and will also be helping deliver our summer sailing programme.
Hannah Corderay
Mentor
Hannah@releasingpotential.com
Hannah joined Releasing Potential having worked for a number of years in various primary education settings. Hannah has extensive experience working with children with Special Educational Needs and Disabilities and delivers on our 1:1 Mentoring programme. Hannah is a keen traveller, and brings a real passion and enthusiasm for the outdoors through her work with the Duke of Edinburgh Award and Girl Guiding. 
Jackie Cleall
Mentor
Jackie@releasingpotential.com
Jackie joined Releasing Potential in 2015, and works as a Forest School Leader on our Forest School, Forest Explorers and Forest Tots programmes. Jackie hold an NNEB and specialises in arts and crafts using natural resources found in the forest; she is qualified in Forest School Level 3. Jackie works as part of the Mentoring team at Releasing Potential School, delivering outdoor activities to 1:1 students.
James Bateman
Mentor
James@releasingpotential.com
James is a keen sailor, and an accomplished outdoorsman with a range of qualifications in different fields. Before joining the team at Releasing Potential, James worked as a Water Sports Coach, and in a range of roles caring for people with learning difficulties. James draws upon his outdoor experience as well as his creative side in the school workshop, to help hard-to-reach young people in our 1: 1 Mentoring and Activation programmes.
Joseph Webster
Mentor
Joe@releasingpotential.com
Joe is an experienced teacher of English and brings a huge range of knowledge and skills to his role as a 1:1 Mentor. Joe's background is in teaching, having worked in a range of mainstream and specialist settings including secondary schools, SEN provision, and Pupil Referral Units. Joe holds both and PGCE and BA and MA degrees in English; he is a qualified teacher of English as an Additional Language and is responsible for delivering Functional Skills across the Releasing Potential School.
Joshua Cooper
Tutor
Josh@releasingpotential.com
Joshua has worked as a tutor for Releasing Potential for a number of years. Joshua has a passion for travel and exploration, and takes part in expeditions leading groups all over the world. Joshua's educational background is in English Literature and Creative Writing, and he will be undertaking his postgraduate teaching qualification at the University of Southampton from September 2018.
Karl Stepney
Mentor
Karl@releasingpotential.com
Karl has a background in Outdoor Education and in SEN, and he draws on these experiences in his work as a 1:1 Mentor and his work on the Activation programme. Karl has recently completed his Level 3 qualification in The Management of Challenging Behaviour and is about to begin studying for a Level 5 Diploma in Education and Training. 
Mark Francis
Mentor and Farm Manager
MarkFrancis@releasingpotential.com
Mark joined Releasing Potential in 2015. Since 2018, he has been based at our outdoor classroom on a farm in West Sussex, where he delivers 1:1 and group sessions with young people amongst our alpacas and our chickens! Mark's previous role was in a special school for students with Emotional Behavioural Difficulties. Mark's has an interest in martial arts, which helps him unwind after work – so far he has not found a way to incorporate this into his delivery!
Mike McClure
Mentor
MikeMcClure@releasingpotential.com
Mike is new to Releasing Potential, having started this academic year as part of our Mentoring team. Prior to Releasing Potential, Mike worked in a specialist school for children with emotional and behavioural difficulties and he holds a PGCE in Secondary Education. Mike enjoys outdoor activities and has recently completed his Level 3 training in The Management of Challenging Behaviour (NCFE).
Philip Allen
Mentor
PhillipAllen@releasingpotential.com
Phil came to Releasing Potential in 2014 as an Apprentice in Business Administration. It quickly became clear that in addition to his admin skills, Phil was a natural at engaging our students. As a result of this, Phil's week is divided between office days and days supporting our Engage groups in Havant and Chichester. Phil has just begun studying for a Level 5 Diploma in Education and Training. 
Simon Waters
Mentor
Simon@releasingpotential.com
Simon is a highly experienced Engineer, having spent many years in the Royal Navy. Most recently, Simon has been employed as a teacher of Computer Science at a school in Portsmouth, and brings his skills in engineering and IT to working with young people on projects in these areas. Simon works primarily as a mentor with 1:1 students, but can also be found supporting Engage groups with his skills in science and technology.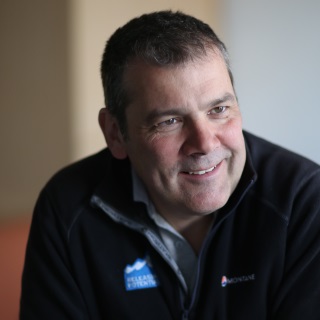 Steve Skinner
Mentor
Steve@releasingpotential.com
Steve has been with Releasing Potential since its very early days, initially as a sailing instructor. Over the years this role has developed and he is currently working as a Mentor with Post-16 students. In addition to his skills as a RYA-qualified Senior Sailing Instructor, Steve has a background in business particularly in engineering, which makes him ideal to support students in their work experience placements during Years 12 and 13.
Toby Armley
Mentor
Toby@releasingpotential.com
Toby has worked for Releasing Potential as a Freelance Outdoor Instructor and now delivers on our Mentoring and Activation programmes. He is a highly experienced and highly qualified instructor in Outdoor Education, and regularly takes young people out on our residentials. Toby is also our Duke of Edinburgh manager for external groups.
Tom Belcher
Engage Tutor
Tom@releasingpotential.com
Tom is an accomplished sportsman and plays rugby for a local team. Tom's background is in Sports Science and in SEN. Tom leads on our PE provision, and has recently developed the Youth Coastal Rowing Scheme, which delivers nationally recognised qualifications in rowing. The YCRS offers our students the opportunity to experience coastal rowing and to gain additional qualifications if they are interested in pursuing this. Tom currently heads up our Blue Engage group.
Will Hoare
Engage Tutor
Will@releasingpotential.com
Will currently works with our post-16 students in years 12 and 13, providing supported small-group provision for young people with a range of learning needs. Will has extensive experience as a Water Sports Coach, and draws on his knowledge of outdoor activities to engage young people whilst delivering a functional skills curriculum. Will has a BA in History and a keen interest in this subject area that he imparts to his sixth form students.
Havant School Site:
Releasing Potential School
7 Kingcroft Court
Ridgway
Havant
Hampshire
PO9 1LS
Charity No: 1097440
DfE number: 850-6093
Chichester School Site:
Releasing Potential School
4 St James' Works
St Pancras
Chichester
West Sussex
PO19 7NN
 © Releasing Potential 2017