We have had a great start to the academic year, being creative, making new friends and hosting a Macmillan Coffee Morning. If you are familiar with Releasing Potential, you will know that we have created our own curriculum. This allows us to embed learning into activities without needing to rely on old fashioned text book learning. 
Awareness days provide great opportunity for students to get creative and host their own events. Not only do they raise awareness, they also give opportunities for self development. The students participated in tasks that enhanced their maths, English, reading and planning skills.
Tasks included:
Poster making

Shopping for ingredients

Cake baking

 

Sending invitations
Fact and statistic sheet

Decorating the room

Planning the activities

Money collecting
Tasks were distributed evenly and every student got the chance to make a baked good of their choice. The students understood the importance of their role and each contributed wonderfully.  It was important that they all worked as a team to ensure that the event went to plan. 
It was great to watch the students take ownership of their work and be proud to show their peers what they had created. The preparation for the Macmillan Coffee Morning went superbly. Whilst eating lots of yummy cakes, we discussed the work that Macmillan do and how cancer has had an affect on our lives.  
Why host a Macmillan Coffee Morning?
For people, young and old, cancer can be a very difficult subject to talk about. Every 2 minutes someone in the UK is diagnosed with cancer. Therefore, it is important that it is spoken about and that great charities, such as Macmillan, are recognised for all their hard work.  
It is important that we can talk openly about physical and mental health. At RP we ensure that our students understand who they can approach if they have any worries, concerns or if just need someone to talk to.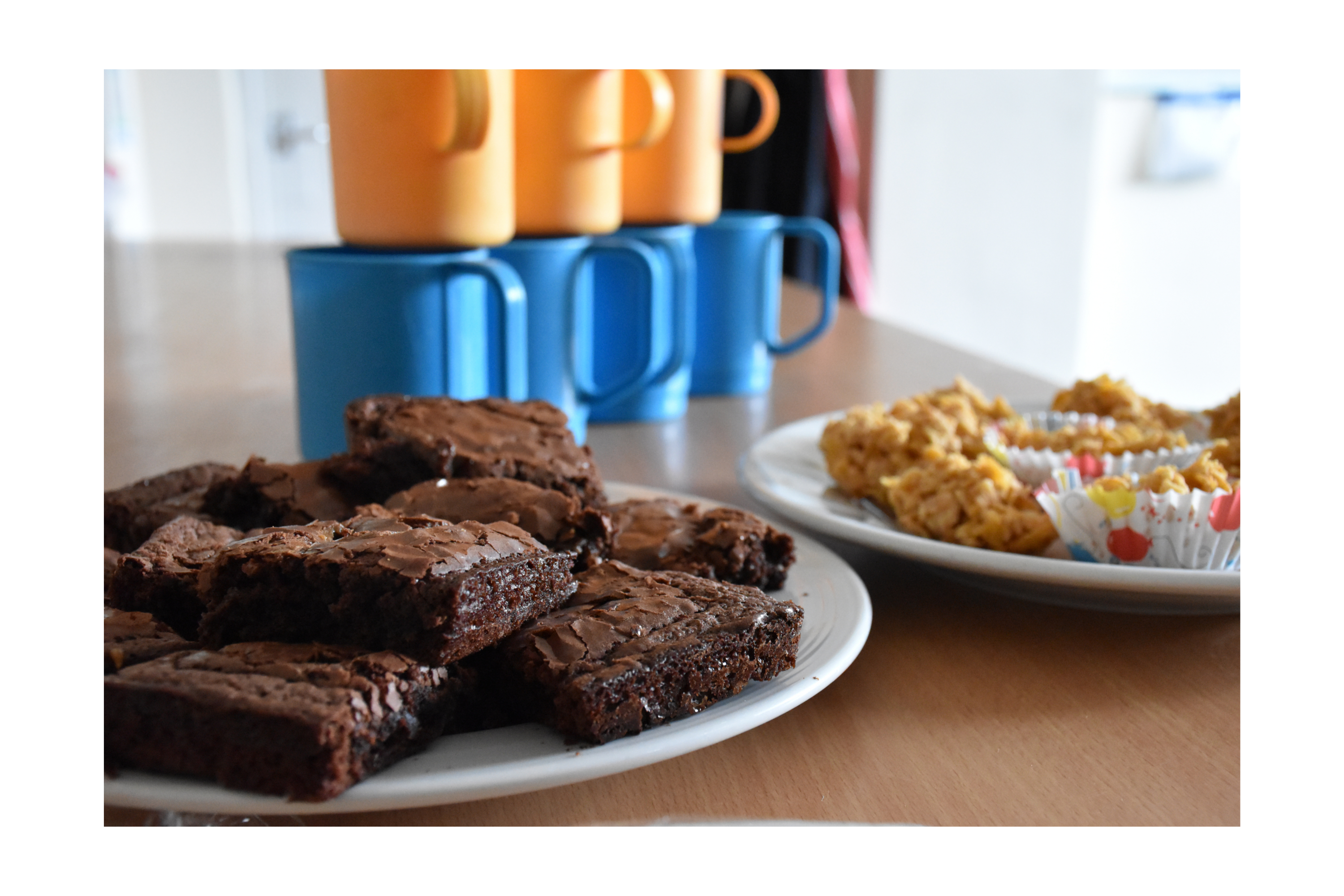 "I did not know who Macmillan were or who they help. Me and my tutor, Sarah, spoke about it whilst we made chocolate brownies for everyone to eat at the coffee morning"
"I liked working with Kyle* to decorate the room with banners and posters. And what fact can you remember? I now know that there is more than one type of cancer"
Students haggled as much money from staff and visitors as they could. Raising an amazing: £40.