Special Educational Needs
At Releasing Potential School, we cater for up to fifty children with Special Educational Needs who face a range of barriers to full inclusion.
Our educational programmes, professional training and academic research focus on helping children with Emotional-Social-Behavioural-Difficulties (ESBD), extreme emotional vulnerability (EV), Autistic Spectrum Condition (ASC), Attention Deficit and Hyperactivity Disorder (ADHD) and Moderate Learning Difficulties (MLD).
Keep up to date with the latest government research and legislation on Alternative Education in the UK:
Recent SEN blog posts from Releasing Potential: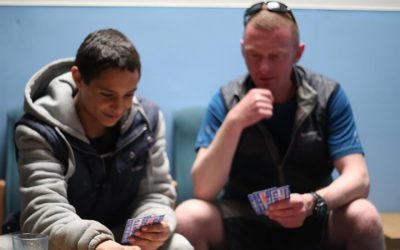 "Coming from a background as a researcher, I had only heard horror stories about children who weren't able to maintain mainstream school placements due to 'bad' behaviour. I had friends who were secondary school teachers, and they told me about the escalating levels...
Address:
Releasing Potential Institute
Unit 7 Kingscroft Court
Ridgway
Havant
Hampshire
PO9 1LS
Charity No: 1097440
Company No: 4622100