Latest News
Read below for updates from the Releasing Potential Institute, including information on our events and research projects.
COVID-19 Update
As an education charity and school for children with Special Educational Needs, Releasing Potential is, like all of you, adapting to the changing world we find ourselves in. One part of this is about ensuring we continue to support the most vulnerable children and young people who will remain in school, the other is about supporting our staff and our communities who now find ourselves working in very different ways
In response to the government's advice on increased social distancing, we have taken the difficult decision to cancel all taught training courses advertised for March, April and May. We will hope to return to normal offering our Level 3, 4 & 5 courses this summer, but will confirm this as soon as we can. All those whose course has been cancelled will be given a full refund. 
Following yesterday's news about the closure of schools and the closures of some third sector and support services, we have taken the decision to reduce the cost of the online qualifications and CPD provided by the Releasing Potential Institute, the organisation's academic research and professional training centre.
If you are a leader planning work for your staff, or a professional who is self-isolating or working from home, we can provide online qualifications and CPD in the following areas of specialism, should these be of interest:
CPD courses – no assessment – c.10-15 hours of study
The Management of Challenging Behaviour CPD – SEND
The Management of Challenging Behaviour CPD – Primary
The Management of Challenging Behaviour CPD – Youth Work
The Management of Challenging Behaviour CPD – Outdoor Education
Level 2 qualifications – assessed – c.25-30 hours of study
The Management of Challenging Behaviour Level 2 (NCFE) – SEND
The Management of Challenging Behaviour Level 2 (NCFE) – Youth Work
The Management of Challenging Behaviour Level 2 (NCFE) Outdoor Education
Information on courses can be found via our website, where you can also do a free demo of part of Unit 1 of a standard L2 course:
https://www.releasingpotential.com/institute/level-2-online-course/
Our CPD courses have been reduced to £30 (from £80) and our Level 2 qualifications have been reduced to £60 (from £180).
If this CPD is something that you feel will help you or your teams, please get in touch and we can arrange to send an invoice for courses. Bulk discounts are also available should you wish to order a number of courses. The email for this is institute@releasingpotential.com.
Individuals can purchase courses on line using a credit or debit card and the coupon code COVID19 at: https://training.releasingpotential.com/
For those currently underway with Level 3 or Level 4 portfolios supervised by the Institute, please rest assured Institute staff are available to support you via email, telephone and video-chat throughout this period. If you are currently working on a portfolio, we are happy to help you in any way we can. Please contact us via institute@releasingpotential.com to arrange tutorial support.
Finally, we send all our best wishes to our contacts in this time of great worry and anxiety. Please stay safe and take care of each other. 
The Institute Team @ Releasing Potential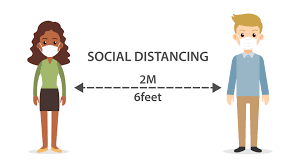 Monday 11th May 2020 The Institute's COVID 19 story so far…… On Wednesday 11th, March the Institute team were in our newly refurbished training room delivering the final day of a locality-wide training project to Chichester primary and secondary schools. The...
read more
Releasing Potential Institute hosted their third annual conference on Wednesday 10th July 2019 with much success. Delegates from across West Sussex and Hampshire gathered to develop their skills and discuss best practice. 'Managing Transitions in Education, Support...
read more
Dr Kathy Weston  Education Researcher and CriminologistOur 2019 conference brings together a range of important voices to explore transitions, in, to, and from education and social care settings. We are very happy to announce that our morning Keynote is the...
read more
The Releasing Potential Institute will be hosting our third annual conference on 10th July. Tired of attending dull conferences? Here are 10 reasons to attend #RPCONF19!1. To develop your practise As professionals, we need to keep up to date with current practice....
read more
  Mike King Founder of Releasing Potential Mike King is CEO of Releasing Potential and Executive Headteacher at Releasing Potential School; Mike has worked in the third sector for eighteen years after a career as a secondary school teacher, and has set up a range of...
read more
Jannine Harris Founder of ADHD Wise UK   Jannine Harris is the founder of ADHD Wise UK, a UK based charity devoted to helping parents and professionals to support children and young people with Attention Deficit and Hyperactivity Disorder. Jannine offers resources and...
read more
Address:
Releasing Potential Institute
Unit 7 Kingscroft Court
Ridgway
Havant
Hampshire
PO9 1LS
Charity No: 1097440
Company No: 4622100