Behaviour Management
Our expertise in behaviour management is drawn from over seventeen years' working with children with Special Educational Needs in the context of Alternative Provision.
Developed as an alternative to standard CPD models of behaviour management training offered to mainstream teachers and classroom assistants, our accredited suite of qualifications range from an online Level 2 course to a Level 5 Diploma. Our research and training in behaviour management has been developed as a response to increasing levels of school exclusion in the UK.
Keep up to date with the latest government research and legislation on Behaviour Management in the UK:
Recent blog posts about behaviour management from Releasing Potential: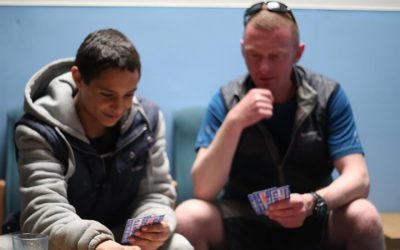 Dr Alex Gray shares her thoughts on the use of restraint. "Coming from a background as a researcher, I had only heard horror stories about children who weren't able to maintain mainstream school placements due to 'bad' behaviour. I had friends who were secondary...
Address:
Releasing Potential Institute
Unit 7 Kingscroft Court
Ridgway
Havant
Hampshire
PO9 1LS
Charity No: 1097440
Company No: 4622100