Mike King
Founder of Releasing Potential
Mike King is CEO of Releasing Potential and Executive Headteacher at Releasing Potential School; Mike has worked in the third sector for eighteen years after a career as a secondary school teacher, and has set up a range of Alternative Provision programmes as part of the work of Releasing Potential. 
Lara Penfold
Headteacher at Releasing Potential
Lara Penfold is Headteacher at Releasing Potential School, and has recently overseen its transition from an AP outreach service to a registered independent school for children with Special Educational Needs. Lara is a teacher and SENCo by background and has written the school's bespoke curriculum for children with a range of barriers to learning including Autism, ADHD and anxiety.
From AP Outreach to Independent School: What our Transition Taught Us
Workshop session 4 – Room 4 
This workshop will explain the complicated process of transition from an unregistered Alternative Provision to an Ofsted-registered Independent School from children with Special Educational Needs. It will consider the impact of whole-school transition on students and staff from a relatively unique perspective – that of an alternative provider that does not operate within the National Curriculum framework. The session will share the challenges and triumphs of transition planning at the strategic level, and suggest how mainstream schools, care settings and the third sector can learn from the difficulties faced by Releasing Potential School as it embarked on its journey in 2016. 
Releasing Potential began in 2001 in Portsmouth, offering outdoor education as a way of engaging young people who had become disengaged from mainstream school. Over the last seventeen years, the organisation has grown, and now runs 
two school sites
.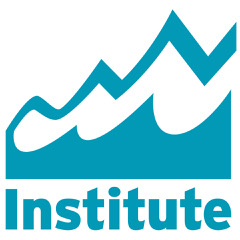 Releasing Potential are thrilled to be an OFSTED good-rated school following our first inspection. As an Alternative Provision, the journey was slightly different. Read all about it here. 
The Institute is the academic research and professional training wing of Releasing Potential, an educational charity and Independent School for young people with Special Educational Needs.
We offer a variety of courses and events for those working in SEN, Alternative Education and Youth Work. 
The Details
Managing Transitions in Education, Support & Social Care
 Wednesday, 10 July 2019
9:00 AM – 5:30 PM [GMT]
New Place Hotel
High Street, Shirrell Heath, Hampshire, United Kingdom SO32 2JY
Ticket price starts from £40
Ticket includes:
Admission to all Keynote sessions
Admission to all workshops
Breakfast upon arrival
Sit-down lunch